Bluewater
Bluewater Shopping Centre, Upper Rose Gallery
DA9 9ST Dartford
Phone

01322 875899
GPS Coordinates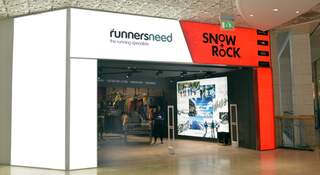 Services in store:
Expert walking boot fitting - Watch the video

Ski + Snowboard mounting

Ski + Snowboard servicing

Boot fitting and repair

Footbed moulding

Free Click + Collect - Find out more >
Welcome to our Bluewater store page. We have come a long way since a small team of passionate experts opened our first shop in 1982. However, at the core of our business we still hold the values of providing specialist advice, industry-leading boot fitting and a wide range of product from the world's best brands to our customers.

Each of our staff is meticulously trained and passionate about snow sports, from our specialist boot fitters to our workshop technicians. They are all on-hand to offer friendly, educated advice, ensuring that our customers enjoy the best possible experience.
We are also joined in-store by the running specialists Runners Need, who offer the very best run clothing & equipment from the finest brands, alongside expertise from their passionate members of staff.