London - Harrods
5th Floor, Harrods, 87 - 135 Brompton Road, Knightsbridge
SW1X 7XL London
Phone

0207 173 6476
GPS Coordinates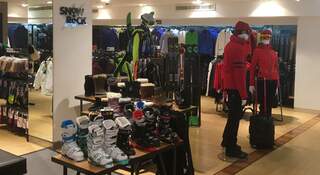 Services in store:
Expert walking boot fitting - Watch the video

Ski + Snowboard mounting

Boot fitting and repair

Footbed moulding (not Summer)
Located in the heart of the most famous department store in the world Snow and Rock Harrods offers the very best selection of winter and outdoor gear and equipment. Visit the team and get expert advice whether you're an experienced adventurer or just stepping out for the first time.
Please Note: This store only accepts returns for purchases made within the Harrods store. Returns from another store or online cannot be accepted.