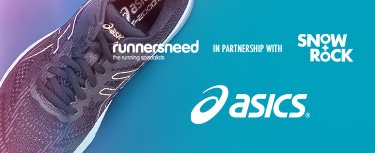 ASICS has been at the forefront of sports innovation since before it was called ASICS, pioneering early developments in grip, stability, blister prevention and running spikes. These days it produces some of the world's best running shoes with its iconic KAYANO, GT-2000 and NIMBUS lines.
The name 'ASICS' is an acronym of 'Anima Sana In Corpore Sano', which is a Latin phrase meaning "You should pray for a sound mind in a sound body." This was something founder Kihachiro Onitsuka was told by a friend during World War Two and is the company's philosophy to this day.
ASICS running shoes have consistently been among the best on the market, for professionals and casual runners alike, with its stability-specialist the GEL-KAYANO having been a favourite since 1993 and the neutral GEL-NIMBUS since 1999.