Roxy is a women's leading outdoor sports lifestyle brand that offers products for every aspect of the active girl's life. Roxy has a youthful on their apparel. By taking a different approach, focusing on the look, fit and freedom, Roxy has truly become one of the most loved lifestyle apparel brands for woman.

In 1990 Quicksilver decided to create its own woman's line, it was a bold move. The surf community had always been a fickle one. Female surfers, despite their achievements in and out of the water were still over shadowed by the male community. Quiksilver saw that the woman's market was still untouched and had a huge potential. Like its father company Quiksilver, Roxy was born in the water but quickly found itself in the mountains.
Since the turn of the millennium, with the help of a series of all-girls pro snowboarding events and a team filled with Winter Olympic hopefuls, Roxy has grown from strength to strength. Roxy's products are great for those with an alternative style, who stand out from the norm, who are dedicated to the alternative lifestyle, who spend their time going between the surf and snow.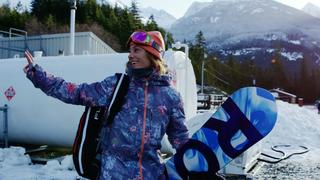 {{ 'product.lister.notfound' | translate }}